Members of the Toronto Medical Historical Club invited the public to join us on a 1.5 hour walking tour of key sites in our city's medical history on May 5, 6, and 7. Peter Kopplin organized the tour and developed a script full of interesting details about medical discovery, art, architecture, and the people behind them.
Additional help in planning and leading the tour came from Alison Li, David Mazierski, and Charles Hayter.
John Dirks discussed J.J.R.Macleod's contribution to the discovery of insulin in front of the Macleod Auditorium. Irv Rosen shared his knowledge of Norman Bethune's life and work.
At the MARS Building, Christopher Rutty led us through the excellent exhibit on the insulin discovery and Ken Pritzker helped us to appreciate the work of James Till & Ernest McCullough.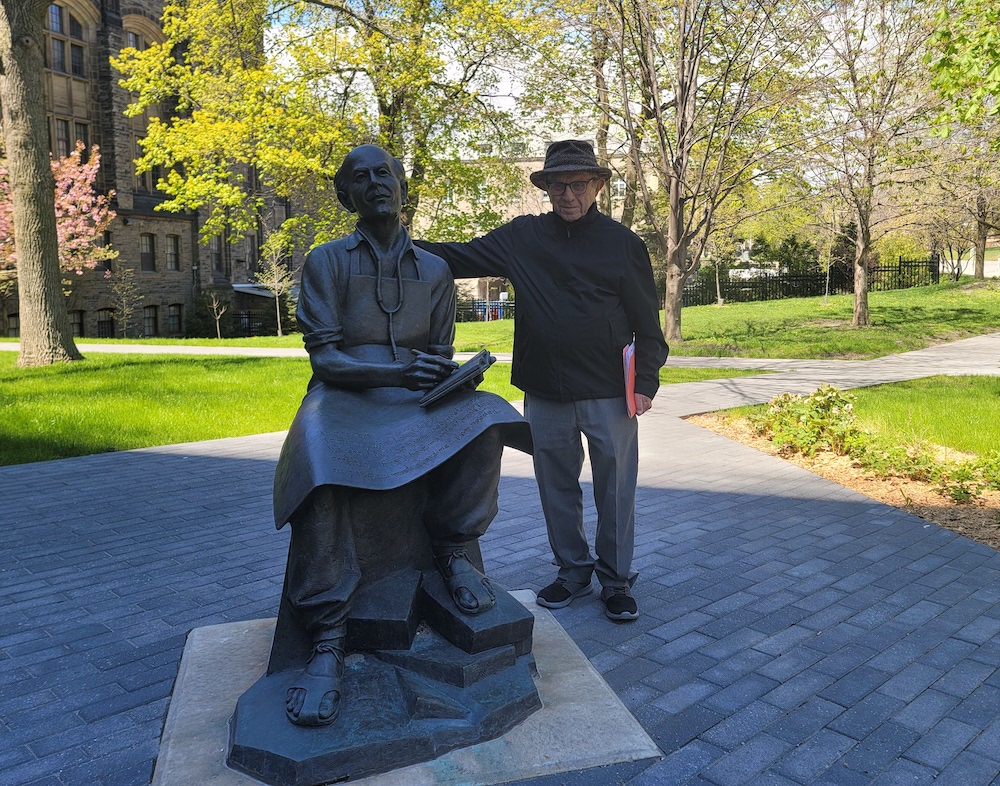 We had a terrific group of participants and gorgeous sunny weather for the first two days, and a smaller group of stalwarts who came out despite the rain for our concluding walk. It was a great opportunity for us to share our enthusiasms with the public.